About Us
Our Staff
DMSG Alumni
About the Founder
David Marcoux is the former goaltending coach for the Carolina Hurricanes (2014 to 2017) and former goaltending coach for the Calgary Flames (2003 to 2009).
He has more than 25 years of experience working with goaltenders at all levels of hockey. His specialized goalie instruction gives goaltenders the technical and mental training needed to excel at all levels. Marcoux spent six years as the goaltending coach for the Calgary Flames between 2003 and 2009, helping Flames goaltender Miikka Kiprusoff become a Vezina Trophy and Williams Jennings Trophy winner, as well as a Hart Trophy finalist.
Our Staff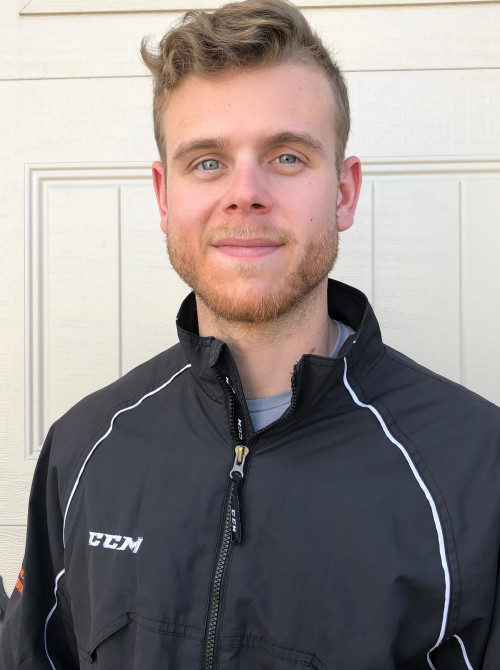 Zac Searby
Zac is our Senior lead instructor for over 10 years, he is an excellent communicator and outstanding instructor with a unique ability to take aside a struggling goalie and help them improve their skills as well as their game. His ability to inject humour at almost anytime helps create a relaxed and enjoyable learning environment. Zac is currently the Goalie coach of the U15AAA Northstars, also part of the Goaltening consultants for the Calgary Northstars Hockey association. In year's past, Zac was the Goalie coach for the Calgary Mustangs in the AJHL. Zac is eager to continue on with his opportunities in coaching and shaping young goalies.
Adam Marcoux
Adam Marcoux, 25 years old, former Goalie, played 112 games in BCHL and his last year with the University of Calgary. Adam is Director of Goalie development for the Northwest Calgary Athletic Association, also Goaltender coach for the U18 AAA Flames for the past 3 years. Adam started his quadrant hockey with the Royals and played his last year with the Midget AAA NW Calgary Flames and won the Mac's Midget AAA tournament in Calgary on January 2016. Adam is involved in DMSG for years assisting his dad and he has incredible knowledge to pass on! His is currently finishing his degree in Sociology/Criminology and would like to pursue his career in the Law Enforcement, speaks French and English.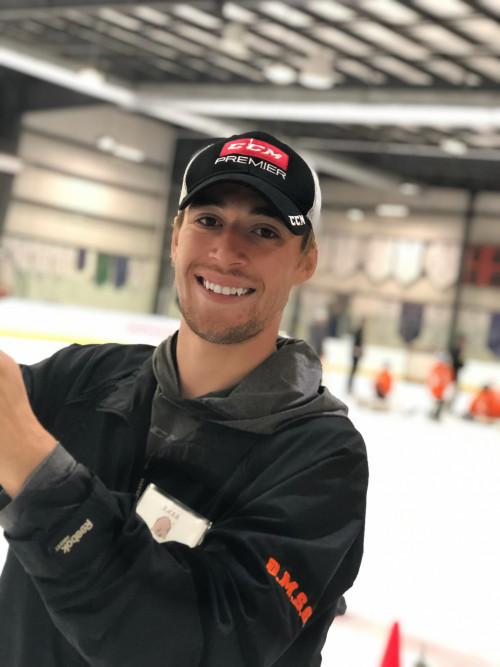 Knute (Daulton) Loe
Knute has been a student of DMSG since 2012 at the age of 11 years old. Played 4 years of Jr A hockey, this past year, he finished in the USPHL with a Division Championship and a tun to the National's. Knute is very patient coach with younger kids & is able to connect with Goalies that sometimes need more attention or struggle with the position. He is a student of the game, passionate of the position.
Ryan Tendeck
Bio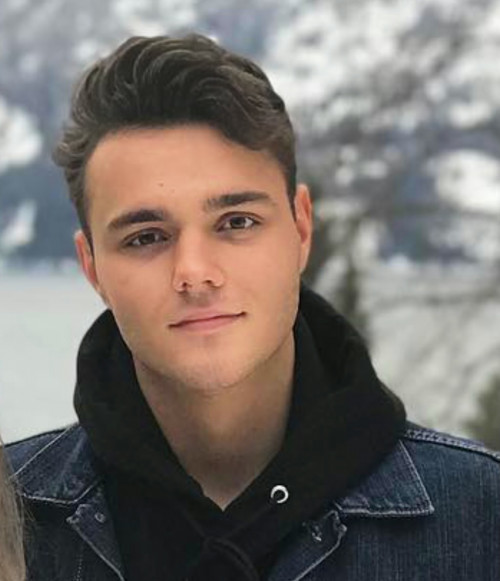 Matthew Armitage
Matthew has been a student with DMSG. Drafted by the Spokane Chiefs (WHL), Matthew played for the Okotoks Oilers(AJHL), Calgary Hitmens (WHL) and the Salmon Arm Silverbacks (BCHL). Matthew's passion for the position is evident when he is working with young goalies helping them to improve on their skills. Matthew's perseverance is remarquable. He faced several injury challenges during his junior career and takes pride in adding a lot of his knowledge on the mental part of the game, a huge benefit for our goalies. Matthew is from Creston BC and also Goaltending coach for the Creston Valley Thunder Cats in the KIJHL.
Berk Berkeliev
Berk has nearly 100 games of experience in the SJHL and NAHL, and is currently playing USport hockey at Trinity Western University while pursuing a degree in International Studies. Played minor hockey for Bow Valley and the Calgary Buffaloes associations, Berk was an Alberta Cup champion in 2015 and 2020 SJHL Goalie of the Year. Berk has been involved with DMSG over the past five years as a student and instructor. He is passionate about helping goalies reach their potential and climb up the hockey ladder.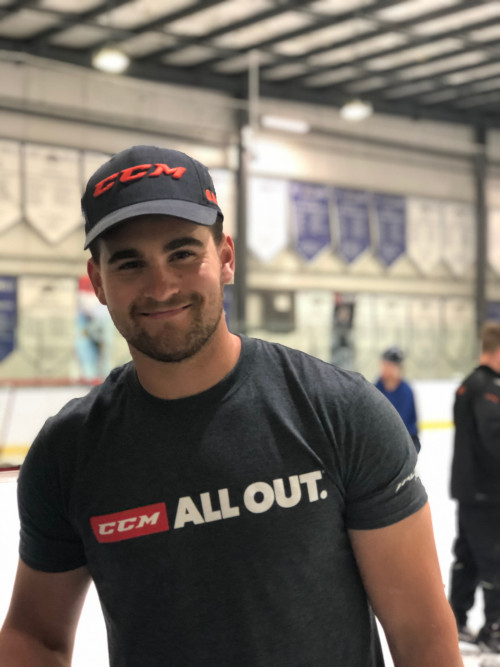 Nick Darling
Bio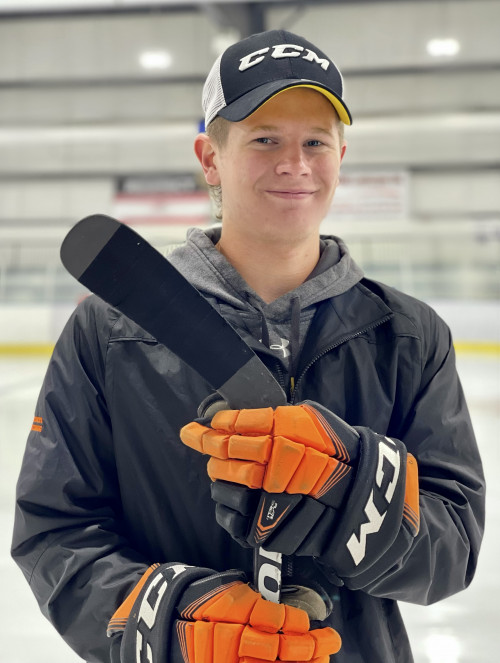 Brett Sweet
Bio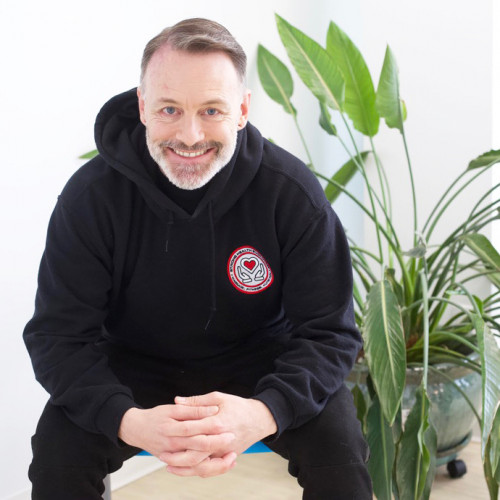 Todd Strong
Todd has been passionately involved in the health & wellness industry for over 20 years. In the past he's been an LPN (nurse), EMT, CPR & First Aid instructor & Yoga teacher. Todd graduated from Massage Therapy and as a Doctor of Chinese Medicine in 2017/2018. Most recently he's completed his Personal Fitness Training Certificate and his Holistic Nutrition program. He's previously taught yoga for the students at DMSG and is excited to share his knowledge and skills with the current students this summer!